A complete information management platform.
A complete platform for information management. Built on the latest technology and with lifecycle support for data management – everything you need in one place.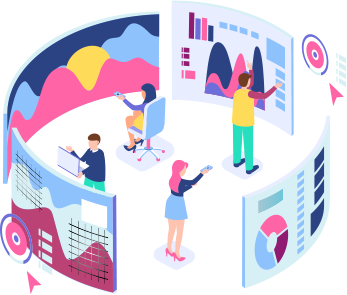 Display your data
EntryScape Blocks allows for data search queries directly on your existing website. Can be easily adjusted to fit your organizations information needs, such as datasets, geographic locations or perhaps artworks.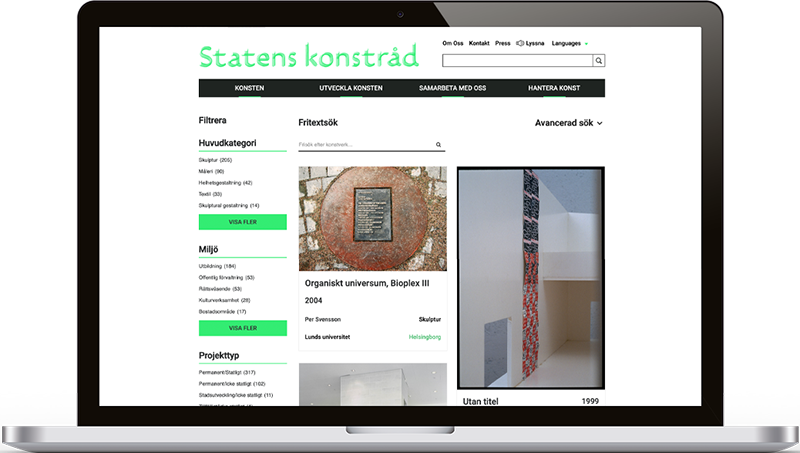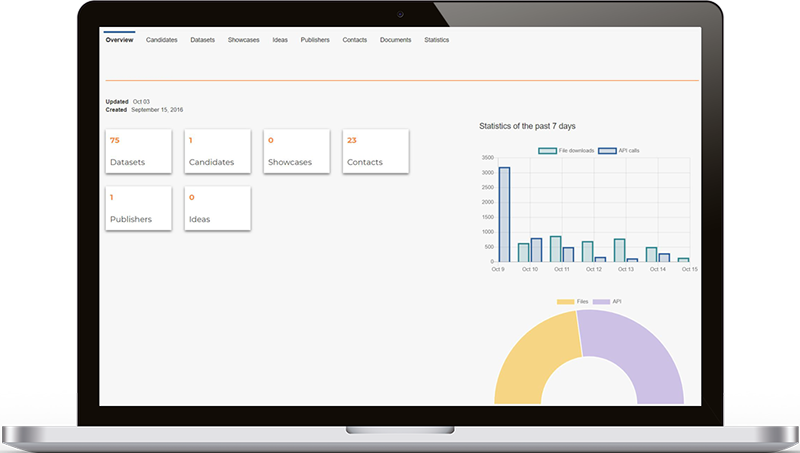 Publish data with DCAT-AP
Build your own data catalog and publish open data. EntryScape Catalog offers a smooth workflow, built on DCAT-AP standard.
Collect data
The most effective way to gather data from organizations that provide DCAT-AP or other metadata, EntryScape Registry. It is the portal owners best friend and can be combined with Blocks to create a uniq design for your data portal.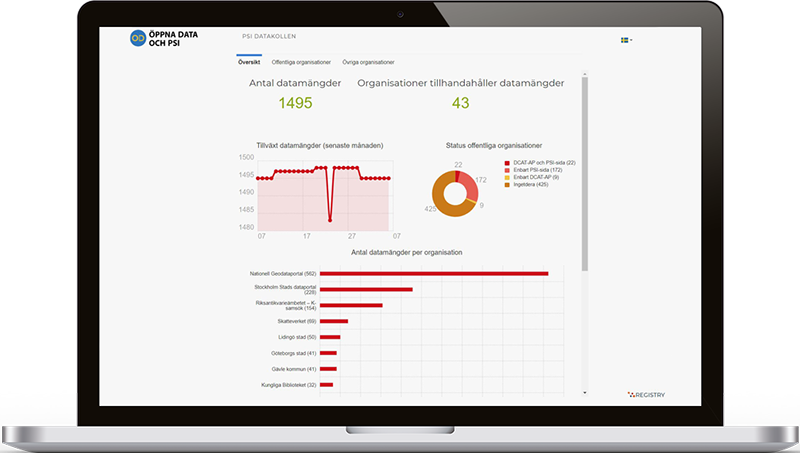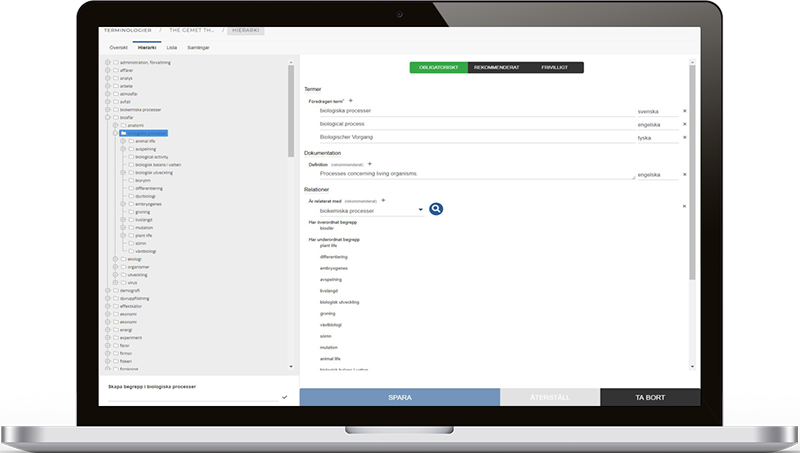 Use terms for your data
EntryScape Terms offers an intuitive tools to manage terminology. Simple to use and built for interoperability online. Seamlessly integrates with other applications from EntryScape.