How to increase the value of geodata.
Geodata is data and information associated with physical locations on Earth. There are many uses for geodata, including route planning, measuring distances, and of course, creating maps.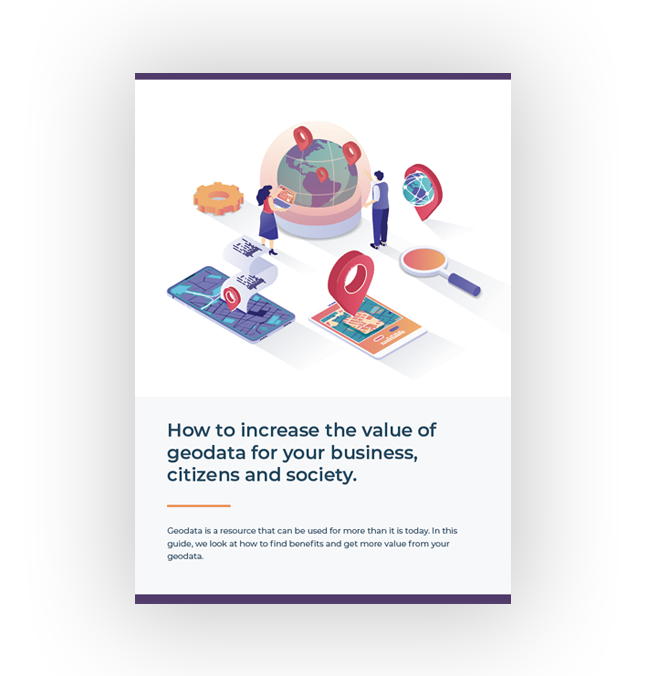 Download the guide.
This guide describes how geodata can be used, not least shared effectively, and it includes general descriptions of how solutions can be built. Enjoy!
What is geodata and how is it used today?

How to easily share geodata with others.

Examples of realized potential for geodata.

How geodata can streamline your business.