With the right people, open data soars in Södertälje
How to be successful with open data? First, let those who want to publish data that others want to see do so. Second, find an easy-to-use platform for publishing. At least that is open data's recipe for success in Södertälje Municipality.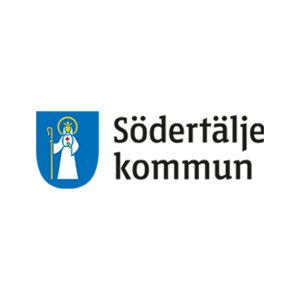 Commitment and the right platform are essential
To get started with open data, surely you just need to start an initiative to create interest among reluctant employees? Wrong, wrong, wrong!
At least this has not been the approach in Södertälje Municipality. Tony McCarrick, the municipality's digitalisation strategist, says that instead, the field was left open for, and support was given to, GIS experts who had already published data on their own, on the municipality's website
So, the commitment was there, as well as the knowledge and to some extent also complete publications of open data that just needed to be formalised and packaged. It paid off.
– We conducted a preliminary study and found that we needed a platform to manage open data. Then we found EntryScape from MetaSolutions, explains Tony McCarrick.
Another ingredient in the recipe for success is the type of data they started with. The fact is that people are generally crazy about maps and cartographic data. Of this fact, many are well aware, most notably newspaper editors. Articles on the subject often become popular.
Geographic data is not only exciting. There are numerous benefits, not least for the large amount of landowners. That is why GIS data, which stands for Geographic Information System, is a good first step for open data. In other words, it is one of the proverbial low-hanging fruits.
There are many points of common interest with ordinary citizens and therefore there is great potential for both commercial and community services.
– You have to ask yourself what data is publishable and what applications it can be used for, says Tony McCarrick.
Of course, it is also possible to reverse that strategy and start thinking about which implementations would make sense and then make an inventory of the data that is required for them. Alternatively, you could think about what data exists and what applications are needed simultaneously.
The bottom line is that work on open data is ideally driven by benefits. It should not be based on the abstract principle that "open data is good". Open data also has its place in a wider context.
– We have identified some key processes when working towards the digitalisation of data, and managing open data is one of them, says Tony McCarrick.
How has the project with open GIS data been progressing?
– The preliminary study was carried out last spring and the publication of open GIS data on the new platform started at the end of 2018. It has not been a labour-intensive task at all and no special skills or training have been required for those working on the project.
What will happen now?
– We are now investigating where in the municipality data can be found. Those who work with digitalisation then help people to publish data using EntryScape. In doing so, we naturally have to work on general aspects such as information security.
One ongoing project in a school is working on using GIS data in Minecraft. It sounds exciting to use real geographical data in virtual worlds that can be built by children and young people. It will be interesting to see what happens with open data in Södertälje. One thing is clear; it helps to have enthusiasts in the mix, which Södertälje certainly has among its GIS engineers.
Read other customer cases