Skövde municipality at the forefront of open data
Open data and open source is in high demand. Allowing anyone to freely use and experiment with different data sources creates new and creative innovations that can lead to significant improvements in the efficiency of the public sector, which in turn can have a positive socio-economic impact.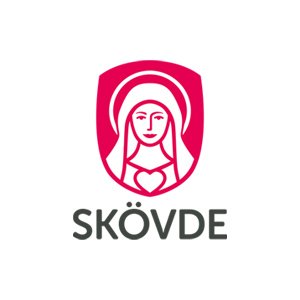 Increased benefits with published data
Thanks to shared standards and new data policies, open data will soon become indispensable for public authorities, municipalities and county councils. One public actor that realised the real value of using open data early on is Skövde Municipality.
Skövde has taken a big step towards becoming one of Sweden's most transparent municipalities. Through its pioneering project, the municipality has succeeded in making EU standard data available to citizens and businesses alike, but has also garnered a lot of attention for its commitment.
They have released their first open datasets and are now continuing to launch machine-readable data in formats specifically tailored for those who are serious about exploring and developing new types of digital services. The first step in that effort is to provide developers with an easier way to access comparative data about for example schools or elderly care in the municipality. The municipality's website now has a directory listing data sources that are free for anyone to use.
– In the long term, the approach to open data will affect most of the municipality's operations, says Fredrik Edholm, IT manager at Skövde Municipality.
New commercial services are already using the municipality's open data. For example, working closely with MetaSolutions, the housing site Hemnet has developed a specification for how school information can be published as open data. The directory can be used to enter everything from the name and location of the school to the number of students the school can accommodate each term. The catalogue, which lists all schools in Sweden, can be shared freely by all municipalities. Hemnet used Skövde's school data in conjunction with a housing advert that gives property speculators a precise indication of how close the various schools in the municipality are to any given house or apartment.
Hemnet's approach shows that the innovation model for open data makes the data user, in this case Hemnet, as important as the owner of the data, that is, Skövde Municipality.
– We have monitored the area and have come to the conclusion that it is now time to release all our data in order to provide greater benefits to the citizens, concludes Fredrik Edholm in an interview in Skaraborgs Allehanda.
Alongside the development of new commercial services, open data can help public sector organisations to improve their efficiency, both in terms of cost savings but also when it comes to delivering information services more quickly, stimulating civic engagement or stimulating collaboration between other members of society.
Read other customer cases