Long-term investment in a transparent and democratic society
The Swedish Enforcement Authority ('Kronofogden') is now releasing even more datasets. They are doing this in order to properly respond to the public's, media's and not least, other public participants' needs for and interest in the authority's data.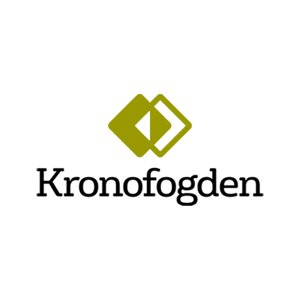 Focus on publishing open data
Kronofogden produces statistics relating to various fields, such as indebtedness, eviction, payment orders, crime, bankruptcies and several other categories within its specific area of activity. This data can now easily be used and reused freely thanks to the open data publishing initiative. This can in turn, stimulate the creation of entirely new solutions and services based on the authority's data.
The Swedish Environmental Protection Agency, the Swedish Tax Agency and the City of Gothenburg have served as sources of inspiration for Kronofogden's open data project. The goal was to find a long-term, stable solution that was simple, already used by other authorities and to find a platform where the data is always correctly formatted according to the DCAT-AP standard. In other words, a turnkey solution was essential. The authority, therefore, chose MetaSolutions' EntryScape Catalog.
– We looked relatively early into what kind of support solution we needed, both to simplify our daily work and to ensure sustainability and avoid dependence on human involvement. With EntryScape, we can create new distributions like APIs and start working with candidates on new datasets, i.e. examining whether the dataset is publishable or not. MetaSolutions has also been central to us with their knowledge on domains related to open data. If we need help, they respond quickly and accurately, says Patrik Fälth, chief architect and correspondent for open data at Kronofogden.
Much of Kronofogden's focus has also been on developing a long-term, comprehensive publishing process, which resulted in the agency now having an internal organisation with the ongoing goal to publish open data.
– We realised early on that long-term work required establishing a rooted organisation for open data, which we did in 2017. We simultaneously worked to increase the authority's familiarity with open data while also developing a website, process descriptions and training tools to facilitate the publishing of datasets.
All open data from Kronofogden is now automatically published on the Swedish portal dataportal.se, which is also developed by MetaSolutions. From dataportal.se, Kronofogden's information is also forwarded to the European portal for open data. The material is published on the website of Kronofogden.
Read other customer cases