Four steps to get started with open data
Follow our step-by-step guide and get inspired by insightful reading. Don't hesitate to contact us for a free consultation when you are ready to get started.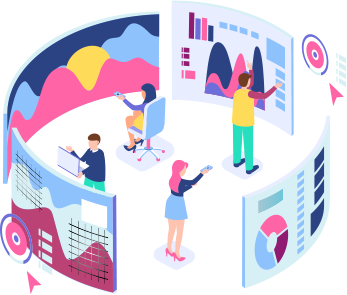 What is open data and PSI data?
There is a big upside to data and what can be made of data. Open data can be used by everyone for any purpose. No cost or limitation in licenses, which is attractive to innovators.
Open data is a subset of all public data, also known as PSI data. You can also find public data that has limitations in terms of licenses and fees. All of this is regulated by the EU PSI directive.
Resources:
Which data can I publish?
Long term: publish everything that does not have a formal constraint. Practically the first dataset often exists as tabular data. Today used internally for reasons such as economical or statistical reports. Geographical data is often used and maintained for internal reasons. If you have routines and data deliveries in place, publishing is an easy task.
When you investigate what data you can publish, browse through your own website. Some of it can also be published as open data. It can be helpful to look at what data similar organizations publish.
Resources:
How do I start publishing?
When you get started with open data you will need three things: new knowledge, a systematic work process, and system support. Some questions to ponder during the startup phase include:
How do you do good data publishing?

What does the work process to maintain data look like?

What do the data recipients want?
Resources:
What system support do I need?
To maintain open data requires a methodic approach. Choose between a cloud service or develop a solution yourself. Information management is a long-term engagement so your decision needs to reflect that. We have gathered a comparison of methods and options in a white paper.
Resources